What's On?
Webinar: Amplifying beauty, simplifying routines
Looking for one ingredient that will do it all and fast?
Argireline® Amplified peptide
START TIME:3:00 PM CEST
Register HERE
Join us to learn what makes skin look 5 years younger in 5 days...
The all-in-one anti-aging solution that is changing the face of skin care: Argireline® Amplified peptide. A multi-functional ingredient with an intense anti-aging power that visibly transforms tired, dull, aging skin into a more healthy, glowing and youthful complexion. The first product on the market to focus on post-expression muscle relaxation leading to improved expression wrinkle appearance. But that is not all, discover the multiple benefits offered by this new peptide and how it is done in a sustainable way.
SPEAKERS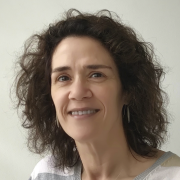 Dr. Cristina Carreño, Global New Business Development Director, Lipotec™ Active Ingredients
Lubrizol Life Science - Beauty
PhD in Organic Chemistry from the University of Barcelona, specialized in peptide and combinatorial chemistry, she has been fully involved in the development of new active ingredients since she joined Lipotec Group in 1999. Dr. Carreño is the author of several